English Week
2 noviembre, 2022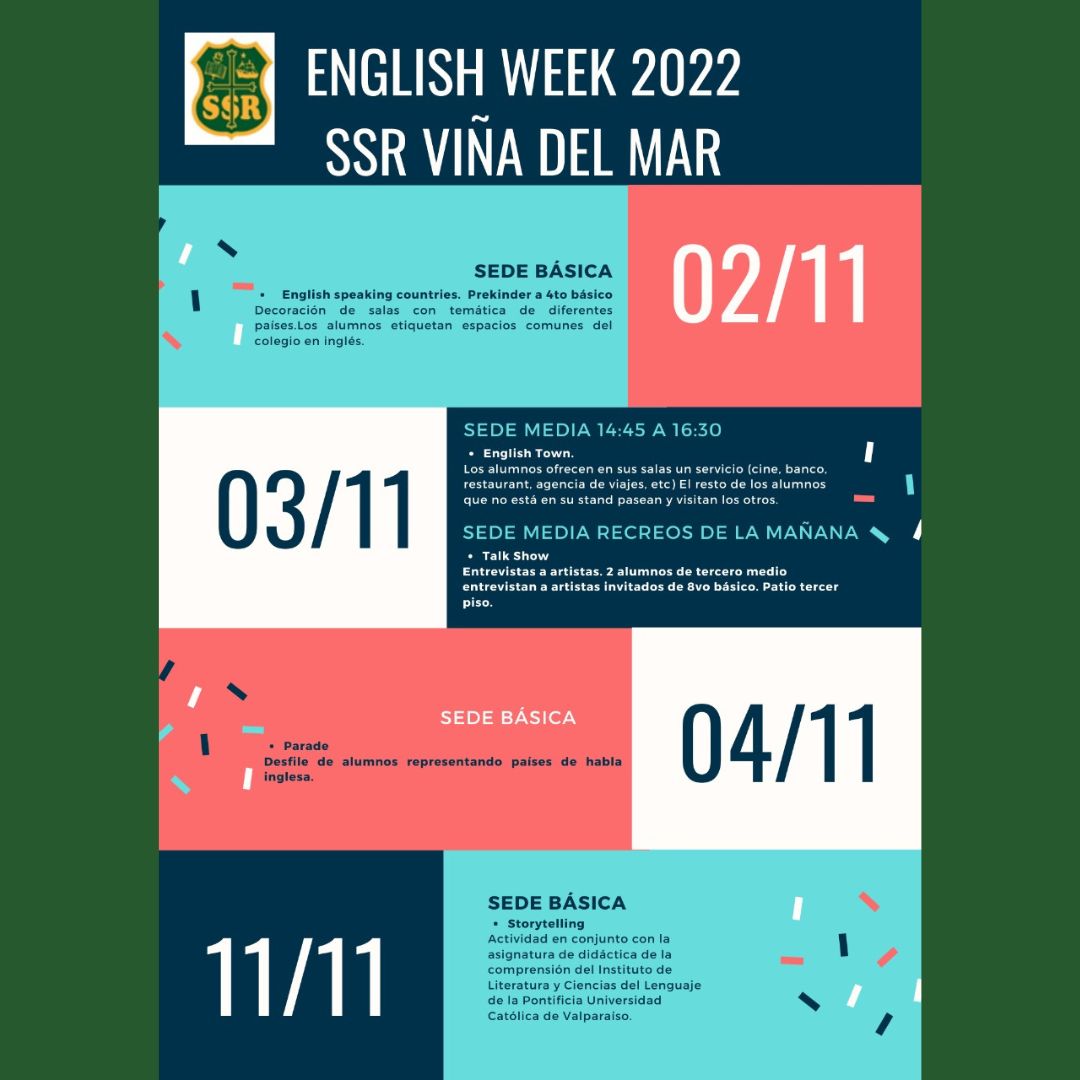 From today, 2nd November, the English Week is taking place in our school, where there will be various motivational activities that seek to highlight the importance of mastering the English language in order to develop in different cultural, recreational, sporting and other areas.
The preschool students in Valparaiso will demonstrate their routines and songs at the beginning of each day. In Viña del Mar students from preschool to year 4 will be preparing a parade about English speaking countries.
In addition, Year 5 and Year 6 pupils in Valparaiso will compete in spelling bee while in Viña del Mar pupils from Year 5 upwards will have interviews with artists and an English Town where they can interact in English whilst simulating a city. At the same time, in Valparaiso students from year 7 upwards will be decorating spaces with posters in English and translating the signs around them into English.
Our activities will close on the 8th and 11th November with a storyteller from the Pontificia Universidad Católica de Valparaíso who will bring reading comprehension to students from pre-school to year 4 in an interactive and motivating way.
We invite our students to actively participate and enjoy the activities organised by their classmates.